Downton Abbey Inspired Historical Fiction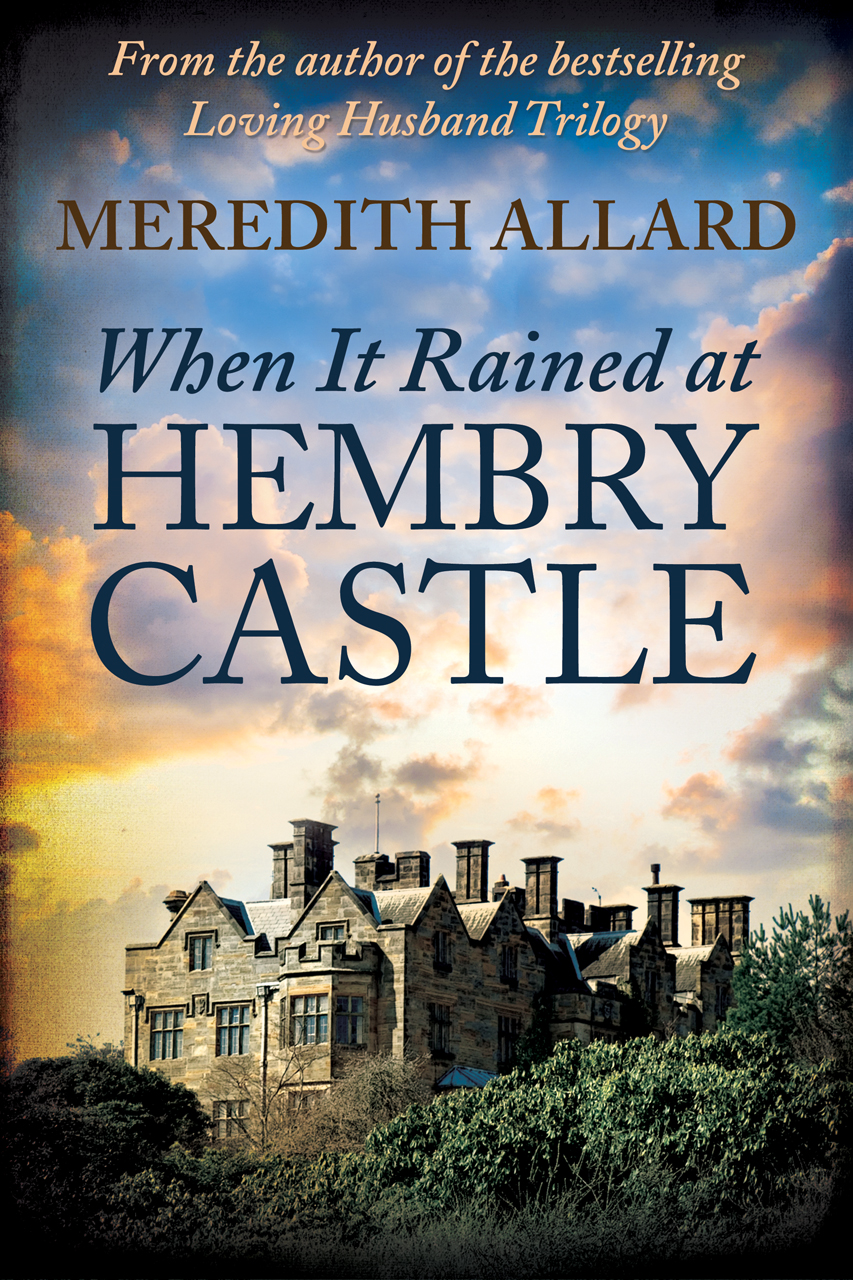 When It Rained at Hembry Castle is a Best Book of 2016 in Historical Fiction from IndieReader.com, and it's now on sale for 99 cents.
Praise for When It Rained at Hembry Castle…
"The story is exquisitely written, providing context and clear imagery of Victorian-era lifestyles and perfectly balanced descriptions of England's countryside in a way that is as colorful as it is authentic. When It Rained at Hembry Castle is a charming, sweeping historical romance combined with an element of mystery. 5 stars." -IndieReader.com 
"In every lovingly written descriptive passage, amusingly drawn character and intriguing twist of plot, reverence for Dickens is there throughout. Allard has clearly done her research, and there is plenty here to keep fans of historical fiction happy. When It Rained at Hembry Castle offers an eloquent and enjoyable read with Allard's clear, strong voice. Be on the lookout for what will surely be a welcome follow-up to this very satisfying tale."-Self-Publishing Review, 5 Stars
About the Story:
Missing Downton Abbey? Read When It Rained at Hembry Castle.
A lush historical novel set in Victorian England, When It Rained at Hembry Castle is the story of an aristocratic family, secrets that dare not be told, and the wonder of falling in love.
When the 8th Earl of Staton dies, his eldest son, the unreliable Richard, inherits the title and the family's home in Hembry Castle. The Earl's niece, the American-born Daphne, is intrigued by Edward Ellis, a rising author with a first-hand knowledge of Hembry Castle–from the servants' hall. Can Richard come to terms with his title before bringing ruin on his family? Will Edward and Daphne find their way to each other despite the obstacles of life at Hembry Castle?
When It Rained at Hembry Castle is a page-turning, romantic novel with vivid characters and an engrossing story that will keep you guessing until the end.
Buy When It Rained at Hembry Castle
SaveSave
SaveSave
SaveSave
SaveSave
SaveSave
SaveSave
SaveSave
SaveSave
SaveSave
SaveSave
SaveSave
SaveSave
SaveSave
SaveSave
SaveSave
SaveSave
SaveSave