Downton Abbey Inspired Historical Fiction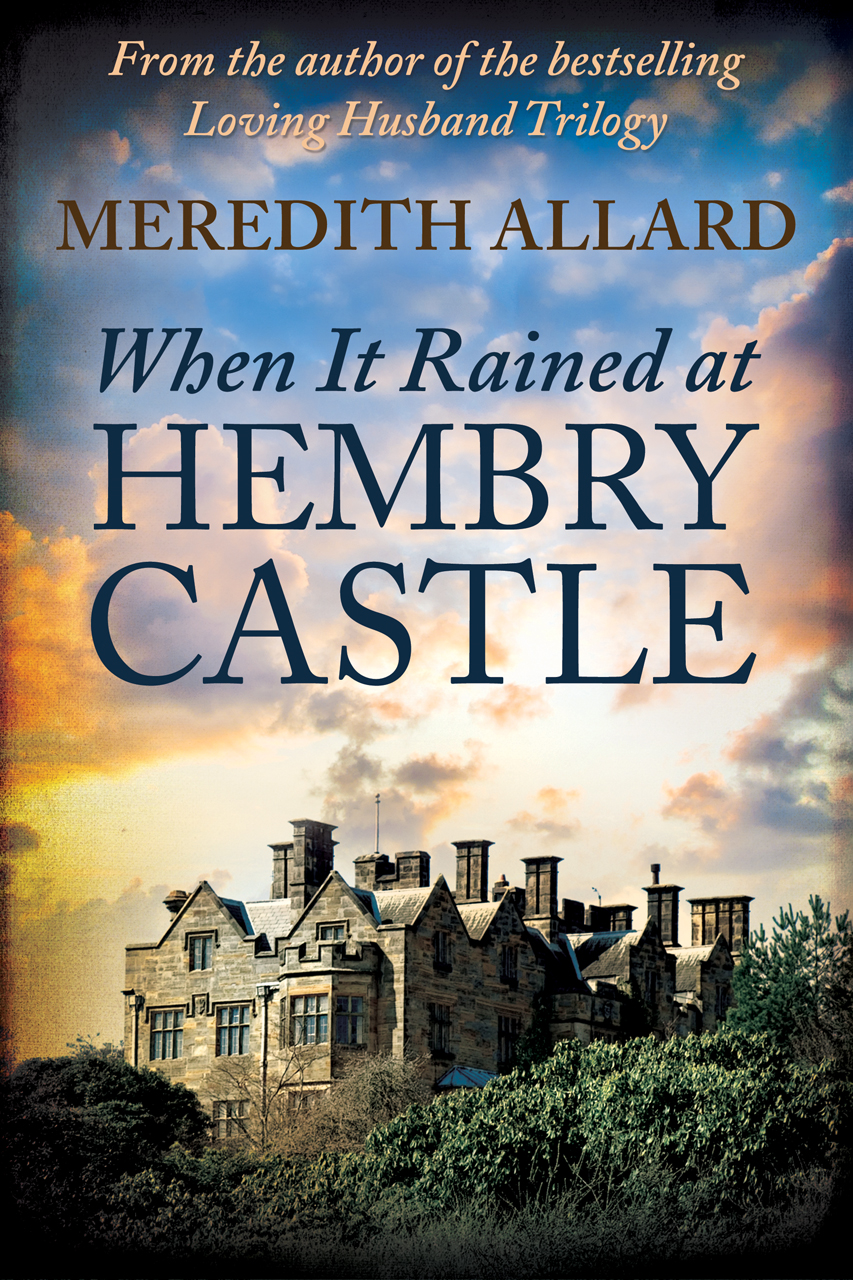 Praise for When It Rained at Hembry Castle…
"The story is exquisitely written, providing context and clear imagery of Victorian-era lifestyles and perfectly balanced descriptions of England's countryside in a way that is as colorful as it is authentic. When It Rained at Hembry Castle is a charming, sweeping historical romance combined with an element of mystery. 5 stars." -IndieReader.com 
"In every lovingly written descriptive passage, amusingly drawn character and intriguing twist of plot, reverence for Dickens is there throughout. Allard has clearly done her research, and there is plenty here to keep fans of historical fiction happy. When It Rained at Hembry Castle offers an eloquent and enjoyable read with Allard's clear, strong voice. Be on the lookout for what will surely be a welcome follow-up to this very satisfying tale." -Self-Publishing Review, 5 Stars
Perfect for fans of Downton Abbey, When It Rained at Hembry Castle it is the story of an aristocratic family, a mysterious death, secrets that dare not be told, and the wonder of falling in love.
When the 8th Earl of Staton dies, his eldest son, the unreliable Richard, inherits the title and the family's home—Hembry Castle. Soon after, Frederick Meriwether, the new earl's brother, arrives back in England from America, bringing his beautiful daughter, Daphne, with him. Though Frederick's mother has grand plans for Daphne—which may include a duke—Daphne is intrigued by Edward Ellis, a rising author with a first-hand knowledge of Hembry Castle—from the servants' hall. And Edward, though captivated by the lovely Daphne, has his own hurdles to overcome. Can Richard come to terms with his new role before bringing ruin on his family? Will Edward and Daphne find their way to each other despite the obstacles of life at Hembry? When It Rained at Hembry Castle is a page-turning, romantic novel written in the finest Victorian tradition with vivid characters and an engrossing story that will keep you guessing until the end.
Buy When It Rained at Hembry Castle
Ebook: $2.99  Paperback: $16.99
Paranormal Historical Fiction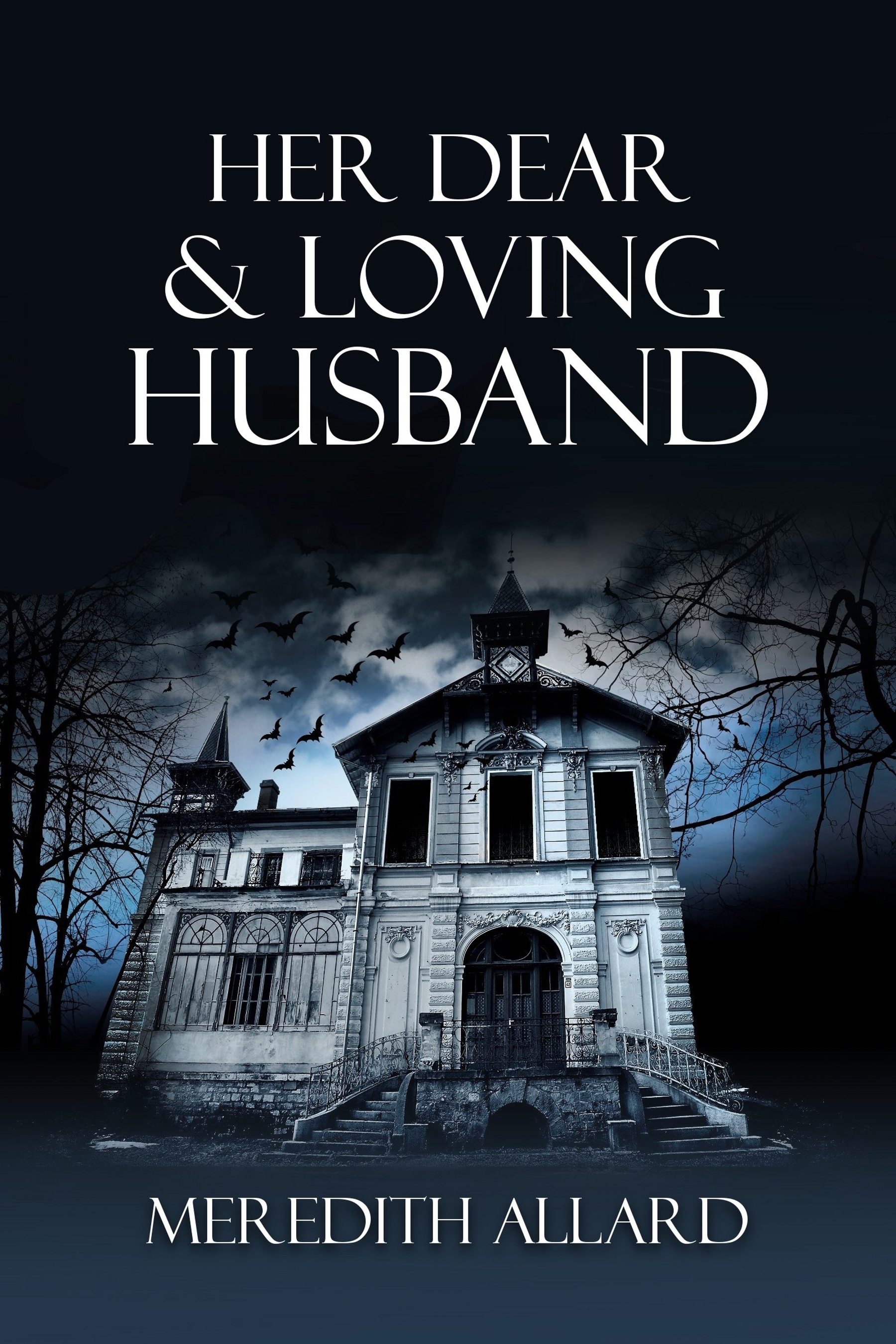 Praise for Her Dear & Loving Husband…
"Author Meredith Allard constructs an effective plot, weaving in and out of past and present lives, allowing words and phrases to haunt you until the whole mystery behind the love story is revealed. Allard's characters are also well rounded, revealing rich aspects of joy, anguish, compassion, fear, and humor." – IndieReader.Com
"James Wentworth and Sarah Alexander both have secrets they are keeping from the world. But pressures from around them and past regrets put the world on their shoulders to settle themselves, perhaps find romance, and prevent the horrors of the seventeenth century from returning to Salem. Her Dear & Loving Husband is a riveting thriller, highly recommended." –Midwest Book Review
"Allard does a nice job of setting the scene and readers feel like they are walking through the shaded streets of Salem along with the characters. It is clear that she has done her research about Salem and the witch trials. It is a very ambitious project and the author succeeds in tying everything together to create a unique, mysterious, memorable story." – San Francisco Book Review
"Author Meredith Allard is a true master of the written word. The characters are realistic and easy to know. The descriptions are vivid and enriching. An excellent read that will keep you involved until the final page." – Allbooks Review
About the Story:
James Wentworth has a secret. He lives quietly in Salem, Massachusetts, making few ties with anyone. One night his private world is turned upside down when he meets Sarah Alexander, a dead ringer for his wife, Elizabeth. Though it is years since Elizabeth's death, James cannot move on.
Sarah also has a secret. She is haunted by nightmares, and every night she is awakened by visions of hangings, being arrested, and dying in jail–scenes from the Salem Witch Trials in 1692. As James comes to terms with his feelings for Sarah, he must also dodge accusations from a reporter desperate to prove that James is not who, or what, he seems to be. Soon James and Sarah discover a mystery that may bind them in ways they never imagined. Will James make the ultimate sacrifice to protect Sarah and prevent a new hunt from bringing hysteria to Salem again?
Part historical novel, part romance, part paranormal fantasy, Her Dear & Loving Husband is a story for anyone who believes that true love never dies.
Buy Her Dear & Loving Husband
About the Story:
And then, as if he could read her mind, he said, "We'll be all right, Sarah. Just the two of us. I'll never leave you ever."
Finally, after many long and lonely years, James Wentworth's life is falling into place. With his wife, Sarah, the only woman he has ever loved, he has found the meaning behind her nightmares about the Salem Witch Trials, and now they are rebuilding the life they began together so long ago.But the past is never far away for the Wentworths. While Sarah is haunted by new visions, now about the baby she carried over three hundred years before, James is confronted with painful memories about his time with the Cherokee on the Trail of Tears. Through it all, the persistent reporter Kenneth Hempel reappears, still determined to prove that the undead walk the earth. If Hempel succeeds in his quest, James and Sarah will suffer. Will the curse of the vampire prevent James and Sarah from living their happily ever after?
Buy Her Loving Husband's Curse
Ebook: $2.99   Paperback $12.99  Audiobook: $19.95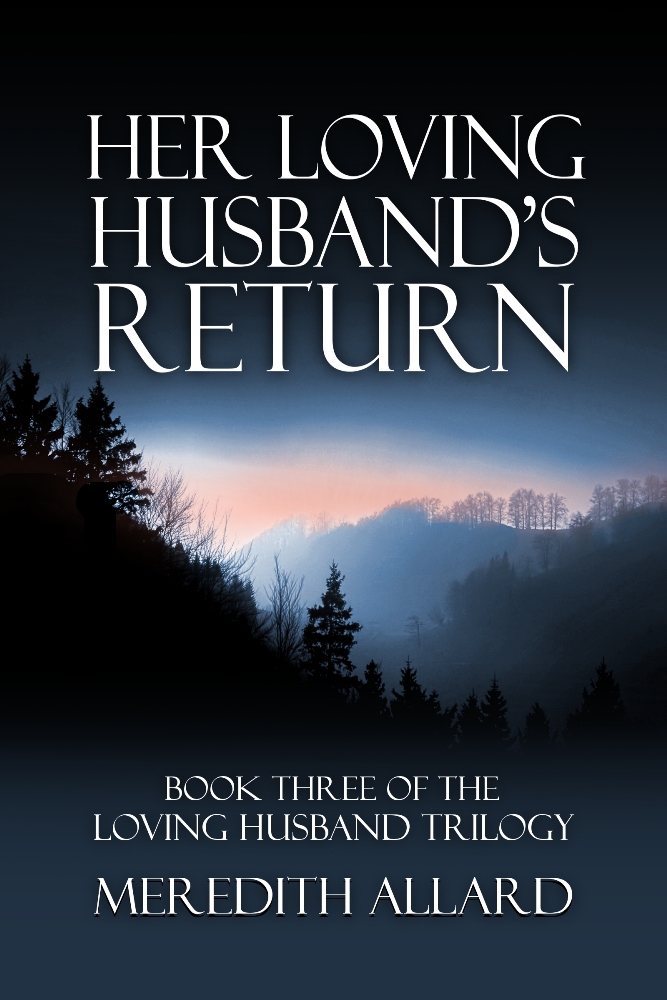 About the Story:
What would you do to return to the only one you have ever loved?
James Wentworth's secret is no longer a secret, and now he and his beloved wife, Sarah, have been separated. While suffering his own internment, James is reminded of his time with Japanese-Americans in the Manzanar Relocation Camp during World War II, and he cannot allow the past to repeat itself. With the help of his friends—Chandresh, Jocelyn, Timothy, even the irreverent Geoffrey—James learns what it means to return, and he is determined to return to his Sarah no matter the challenges—or the consequences. In the end, it may be up to Olivia, the most powerful of witches, to grant James's most fervent wish. Will James and Sarah be reunited once and for all despite the madness surrounding them?
Buy Her Loving Husband's Return
Ebook: $3.99  Paperback: $12.99  Audiobook: $19.95

About the Story:
Meredith Allard's beloved bestselling paranormal/historical Loving Husband Trilogy is now available together for the first time, with bonus material about the series. The collection includes the full texts of Her Dear & Loving Husband, Her Loving Husband's Curse, and Her Loving Husband's Return, plus a Q&A with Meredith Allard, series inspirations, and discussion questions. The Loving Husband Trilogy Box Set will please devoted James and Sarah Wentworth fans as well as fans new to the series. 
Buy The Loving Husband Trilogy Complete Box Set
Ebook: $4.99
A Contemporary Love Story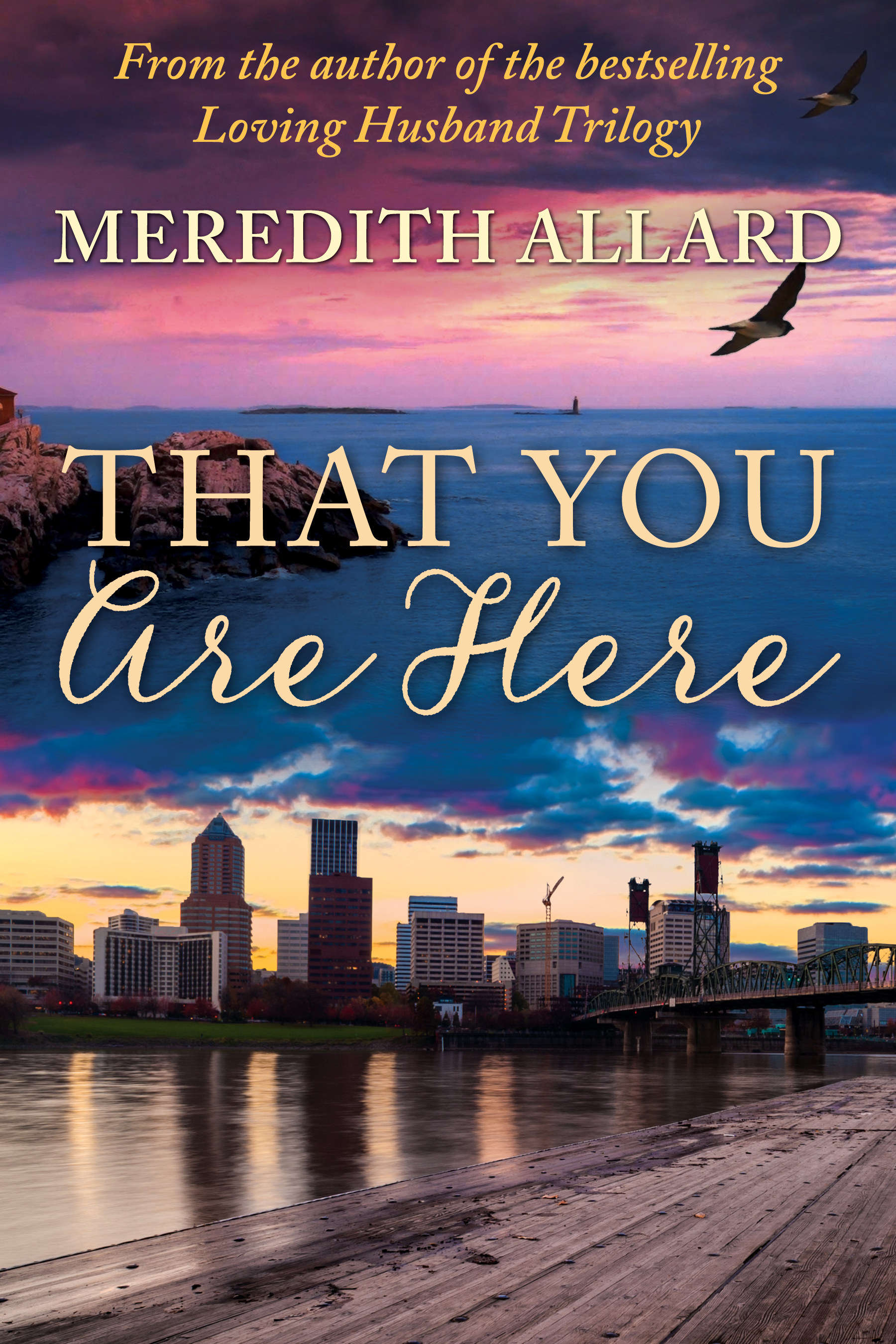 About the Story:
On the outside, handsome, successful attorney Andrew Whittaker has everything in life. On the inside, he has everything too, only he doesn't know it. He hides the love of his life, Mark Bryce, from his family and everyone else where he lives in Portland, Oregon. Soon the weight of the secret becomes too much for Andrew. After wrestling with himself and his place in the world, he must decide how he's going to live—with or without Mark.
Buy That You Are Here
Ebook: $2.99  Paperback: $12.99
Woman Suffrage Historical Fiction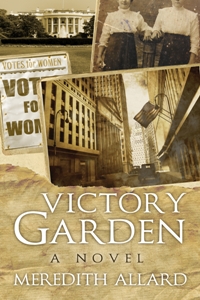 About the Story:
Mr. President, what will you do for woman suffrage?
It's 1917, and Rose Scofield knows exactly what she'll do for woman suffrage. She'll fight with her very life to make votes for women a reality.
A headstrong young woman who yearns to be herself in a time when women weren't free, Rose comes of age when world wars are new and automobiles, moving pictures, and airplanes are marvels of technology. She falls in love with Adam Bell, a vaudeville actor who travels the country with his brothers gathering laughs and hard knocks, though she denies her feelings for him, fearing he could prove to be her weakness. While campaigning for votes for women in Washington, D.C., Rose is arrested for her suffragist activities. After her release she must come to terms with her dreams for the future.
Can we trust our government to do what is best for us? What must we sacrifice in times of war? And what must women suffer to be truly equal? Victory Garden is a reminder of how far we've come…and how far we still have to go.
Buy Victory Garden
Ebook: $2.99  Paperback: $12.99
Biblical Historical Fiction
About the Story:
If any one of you is without sin, let him cast the first stone.
John 8:7
Though she has remained nameless throughout the centuries, her story is timeless. Who is the woman of stones? How did she come to be at that place, at that time, caught in the very act of adultery, left as a guidepost for the ages, a lesson for everyone always?
She is from a poor settlement in a powerful Greco-Roman world. When Othniel bar-Ismael, a textile merchant from Jerusalem, arrives in her village, he is determined to take her for his wife. But the reality of living as a fine lady is not as grand as she thought it would be. When she meets the man of her dreams, an acquaintance of her husband's, her life is forever changed.
Caught with her lover, she is beaten and bruised, dragged and kicked to the Temple Courts. Her accusers hold their fist-sized stones, ready to challenge this new teacher and show him to be a fool who contradicts his own teachings. With a few wise words, the teacher makes her accusers go away. In the end, she must struggle to make sense of the second chance she has been granted.
Buy Woman of Stones
Ebook: $2.99  Paperback: $8.99
American Civil War Historical Fiction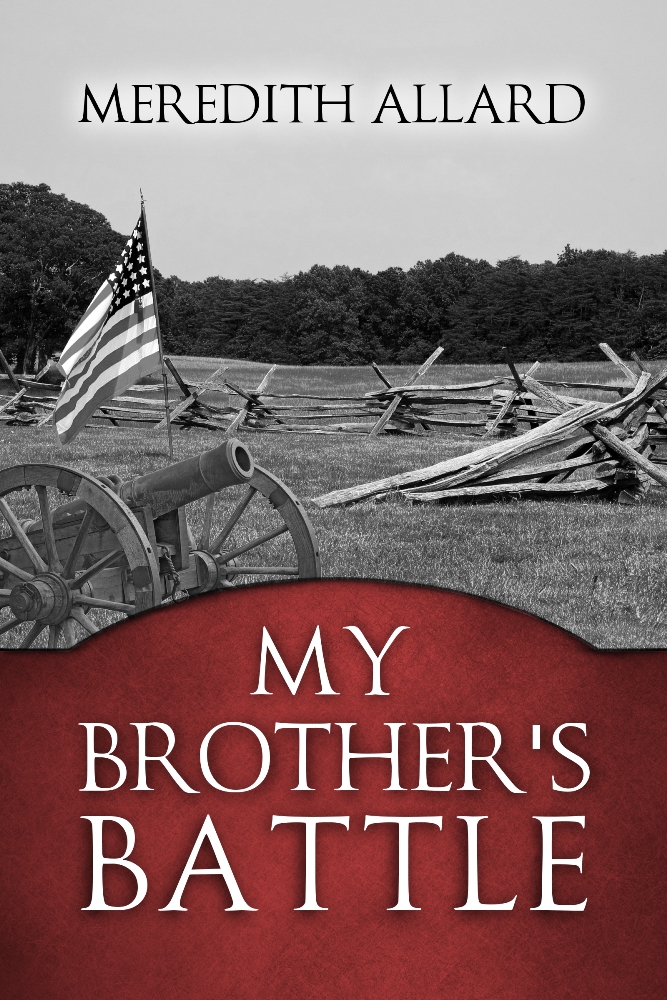 About the Story: 
As the son of a Georgia planter, Benjamin Honeysuckle faces many challenges during the War Between the States. Inspired by his brother William, who disappeared under mysterious circumstances at the beginning of the war, Benjamin looks closely at life around Honeysuckle Manor, and he doesn't like what he sees. To free himself and the woman he loves from the binding chains, he defies his family's expectations and joins the Union Army. On the frontlines of the battles, Benjamin learns to embrace his weaknesses as well as his strengths. After the surrender of the Confederate forces at Appomattox, he returns home forever changed.
At its heart, My Brother's Battle is the story of a young man who struggles between what others will have him believe and what he knows in his heart to be true.
Buy My Brother's Battle
Ebook: $3.99  Paperback: $12.99
History Will Be Kind: An Anthology of Historical Fiction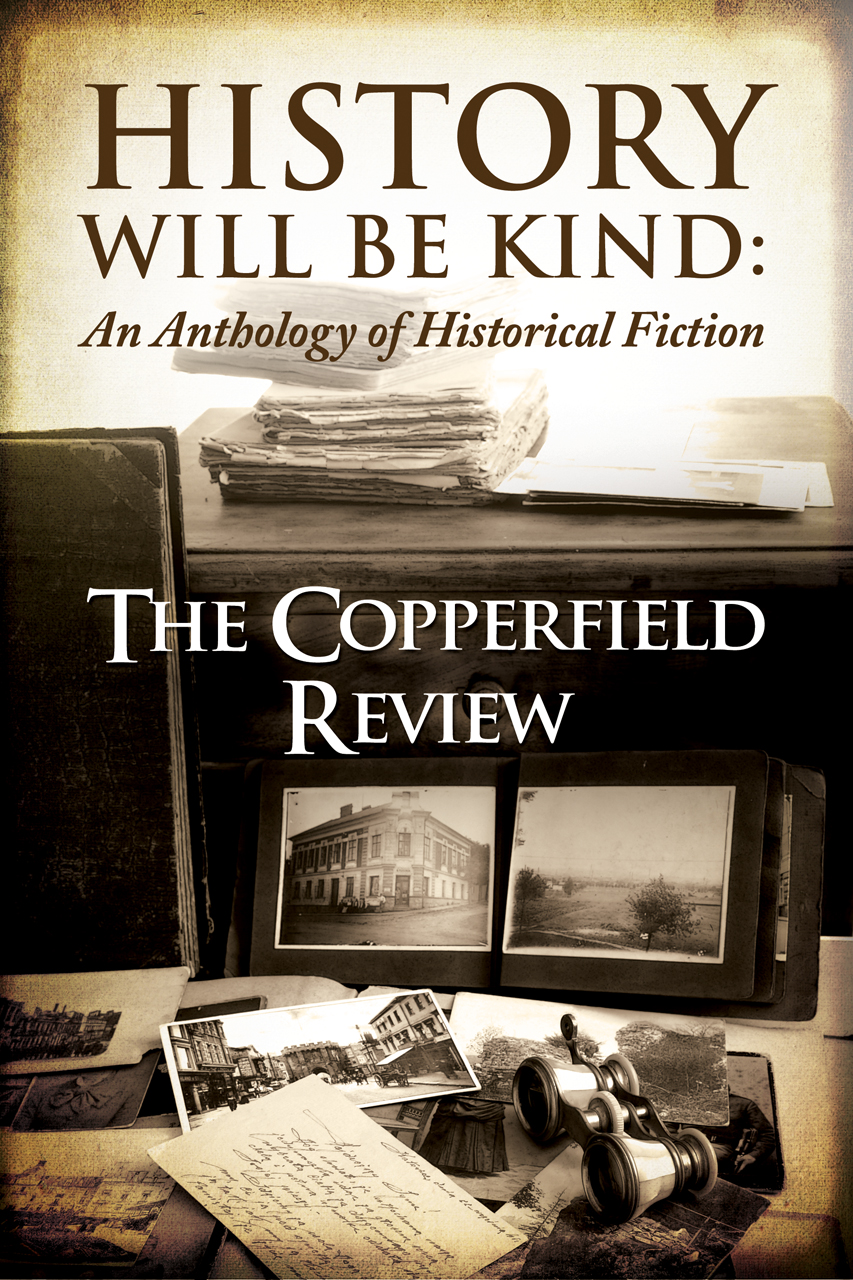 About the Anthology:
Since its beginning in 2000, The Copperfield Review has become known worldwide as a leading literary journal for readers and writers of historical fiction. Now, to celebrate its 15th anniversary, Meredith Allard and the editors of The Copperfield Review have put together the journal's first anthology. History Will Be Kind features some of our most beloved contributors as well as new authors certain to become favorites. Whether you're an avid reader of The Copperfield Review or a fan of historical fiction, History Will Be Kind has historical short stories and poetry for you.
Buy History Will Be Kind 
Ebook: $3.99  Paperback: $11.99